Kolkata
The defeat of the Bharatiya Janata Party in the assembly elections of West Bengal and the return of Mamata Banerjee to power has created a stir in the political corridors. After the victory of TMC, a challenge has been raised in front of BJP to save its leaders. This was sealed in a way when the Bengal unit of BJP called a high-level organizational meeting on Tuesday. It was necessary for all the party leaders to be present in the meeting, but due to the absence of some veterans, there is a political earthquake in Bengal.
In fact, BJP had called a meeting in Kolkata in which all the leaders were required to come. Veterans like Mukul Roy, Shamik Bhattacharya and Rajiv Banerjee did not attend the meeting. However, later BJP state president Dilip Ghosh clarified the matter and said that the absence of senior leaders in the important meeting is not a matter of concern.
West Bengal News: TMC MP Mahua's brutal attack on Governor Dhankhar – 'Uncle ji' brought his entire village and family to Raj Bhavan
Dilip Ghosh clarified on the whole matter
BJP state president Dilip Ghosh said that BJP national vice president Mukul Roy could not attend the meeting as his wife was ill. Spokesperson Samik Bhattacharya's father has passed away. Trinamool Congress minister-turned-BJP leader Rajiv Banerjee could not attend the meeting due to personal reasons. The BJP has given a clarification on this, but there has definitely been a turmoil in the political corridors.

Bengal Political Crisis: 10 to 33 MLAs in contact with TMC, why challenge to save party stood for BJP leadership in Bengal?
Why the chances of break in BJP increased
In fact, the leaders who had left TMC and joined BJP at the time of elections had gone on the hope that BJP government would be formed in the state but it did not happen. Now she feels that fighting in opposition for the next five years is not an easy task and she also knows the mood of Mamata Banerjee, how strict she is towards her opponents.

In Bengal, are these big leaders also going to leave BJP, TMC leaders are eager to return home
Abhishek Banerjee had come to visit Mukul Roy's wife
Mukul Roy's son Shubhranshu Roy, who had contested the elections on a BJP ticket, gave an advice to those criticizing the Mamata government through a post on Facebook. He said that those criticizing the government, which came to power with the support of the people, should first look within themselves. The most important development after this was that Mamta sent her nephew and Abhishek, who was the number two after him in the party, to the hospital to know the condition of Mukul Roy's wife and Shubhranshu's mother, who was admitted in the hospital.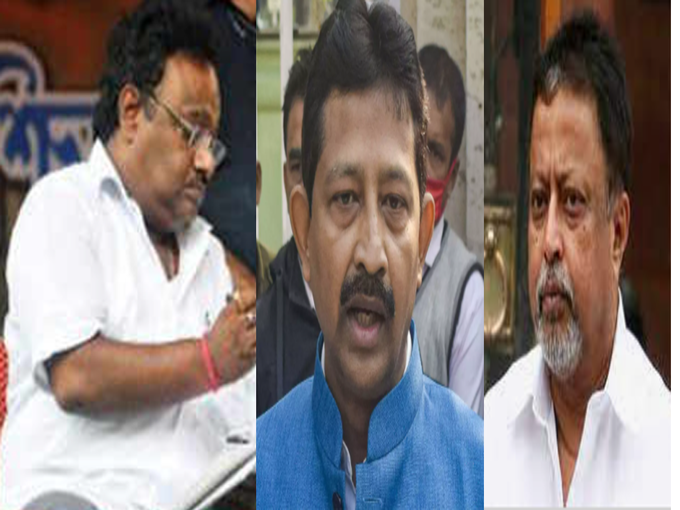 .