Meerut, Rashid Zaheer

Even though Prime Minister Narendra Modi has come on TV many times and appealed to the people of the country to get the corona vaccine. But in Meerut district, there is still apathy about getting the vaccine. In Meerut, there is confusion about getting the vaccine vaccinated in Muslim-majority areas. People are not participating much in the vaccination drive. In this regard, the Health Department contacted religious leaders and asked them to motivate people to get vaccinated. Since then, many religious leaders have called upon the people to get more and more vaccines through loudspeakers from the mosque.

The pace of vaccination is slow in these areas
According to Meerut District Immunization Officer Dr Praveen Gautam, the pace of vaccination in Muslim dominated areas in Meerut is very slow. Taking the names of many localities, he said that the percentage of vaccination is still very low in Islamabad, Shakur Nagar, Tara Puri, Maqbara Diggi, Zakir Colony. In order to clear the confusion of the people of these areas, the Health Department called upon the religious leaders to get the vaccination done by making announcements in the mosques. At the same time, health officials have also tried to convince the people by meeting the city MLA Rafiq Ansari.

Doctors are facing opposition
Dr Praveen Gautam says that he himself visited many Muslim areas where he saw confusion, and he tried to clear this confusion, but in many places he also faced opposition. However, Mustafa, President of Jamiatul Ulema and Shahar Qazi were also asked to make people aware to speed up this vaccine campaign. According to Dr Pramod, the vaccination work in Muslim areas is not happening as fast as it is being done in other areas.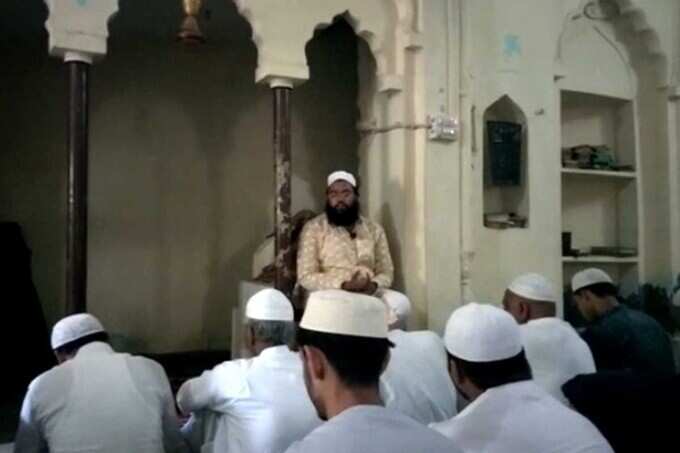 Meerut News: 'Action plan' of vaccine to all, Muslim religious leaders will appeal to mosques through loudspeakers