Dilip Kumar, who has won success one after the other in Bollywood, is in bad shape. Due to this, he has been admitted to Hinduja Hospital in Mumbai last Sunday. Let us tell you that he was having difficulty in breathing for two days before this. In the hospital examination, the doctors found that he had a problem of bilateral pleural effusion.
Right now he is breathing with the help of oxygen cylinder and is in ICU. In such a situation, many people are seen praying for his speedy recovery. At the same time, some fans want to know what is the problem of bilateral pleural effusion. So let's know what is this disease, how and why it happens.
What is Bilateral Plural Effusion
Pleural effusion is a problem in which a large amount of fluid collects on the outside of the lungs. Due to this, many types of diseases can also occur. When the patient comes in this condition, this fluid has to be removed outside his lungs.
Let us tell you that the pleura is a thin membrane. It is located between the lungs and the inner lining of the chest. But when this problem occurs, fluid starts building up in this empty space itself. Under normal conditions, the space between the layers of a person's pleura contains only about a teaspoon of fluid, which helps the lungs to move during breathing.
photo credit: commons.wikimedia.org
cause of pleural infusion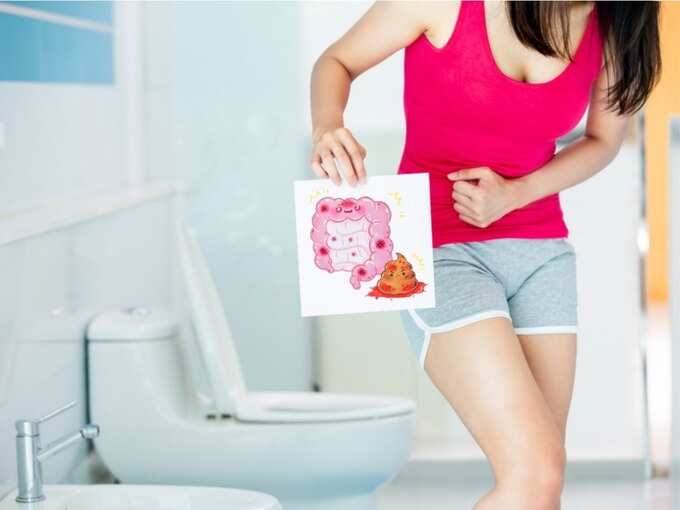 There are many such medical problems due to which this problem can arise which is something like this.
leakage in the organ
This often happens when a person's heart fails and the heart is unable to pump enough blood. Apart from this, the reason for this problem can also be kidney and liver. This happens when fluid leaks into the pleural space.
lung cancer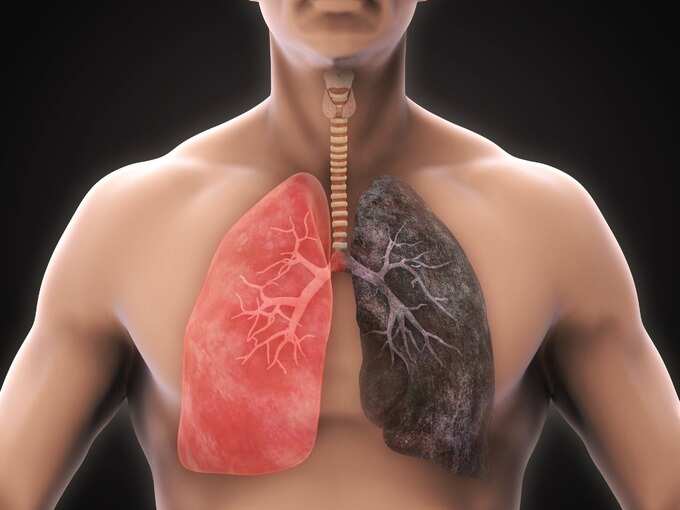 Lung cancer is the most common cause of cancer death in both men and women worldwide. People who are suffering from the problem of lung cancer may also have the problem of pleural effusion. Apart from this, other cancers that have reached the lungs can also cause it. Smoking is the major risk factor for developing lung cancer.
pulmonary embolism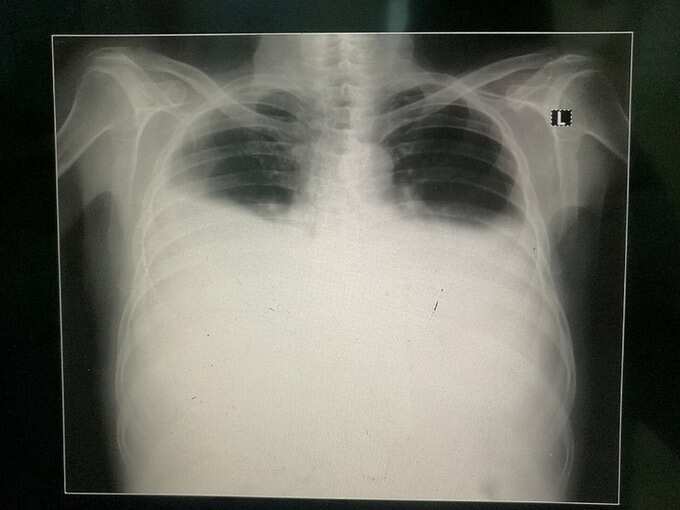 If a person has a blockage in their arteries, then they can also have problems with pleural effusion. A blood clot (thrombus) usually forms in a deep vein of an arm or leg (DVT = deep vein thrombosis) , and breaks. It breaks down and travels through the heart to the lungs, where it gets trapped. Due to this blockage starts in some parts of the lungs and blood supply starts to that place.
photo credit: commons.wikimedia.org
Symptoms of pleural infusion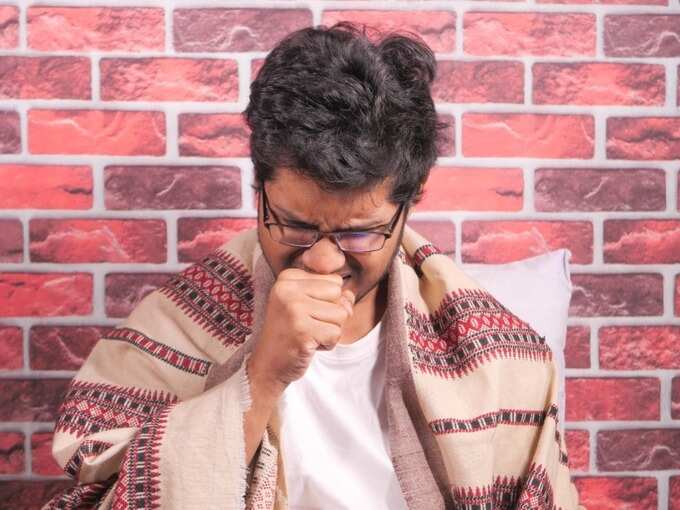 No symptoms of any kind are seen during the initial period of this disease. Symptoms appear to a person only when the person's condition worsens more than usual. in which these symptoms can be seen
fever
cough
chest pain while breathing
Even after recovering from Kovid, these 3 symptoms are visible
Types of Plural Effusion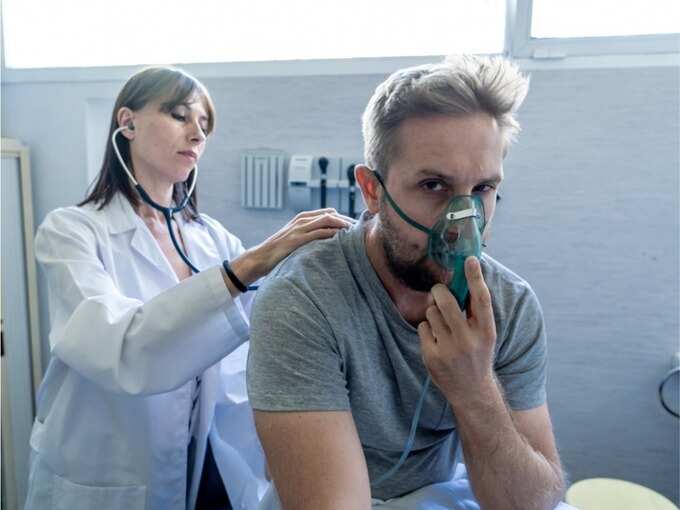 It has two types first transudative and exudative.
transudative
This fluid is the same as that collected in the pleural space. It is formed by seepage of liquid into the pleura. There is no need to take it out until its quantity becomes more. Congestive heart failure is the most common cause of transudative effusion.
exudative
It is made through more liquid proteins, blood, bacteria, and inflammatory cells. It should be dried according to its size and swelling. The cause of being exudative can be pneumonia or lung cancer.
how to diagnose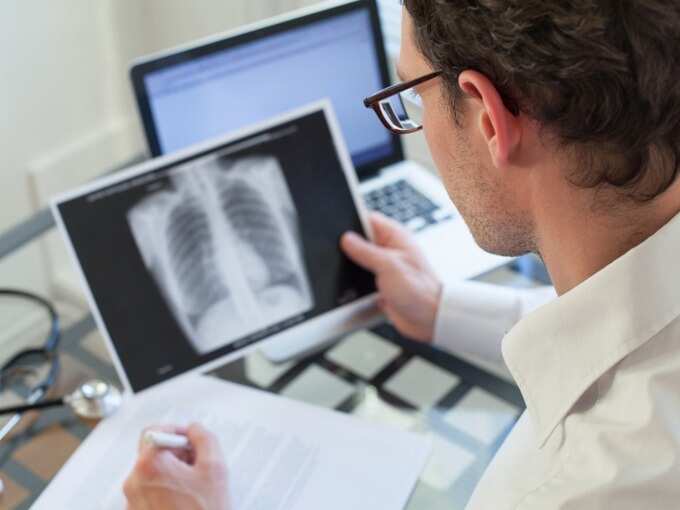 When you go to the doctor with this problem, he detects it through a stereoscope. Apart from this, there are many other methods through which purulent infusion is detected.
Chest X-Ray
Plural infusion appears white in color on the X-ray sheet. Whereas the air in it appears black to you on this sheet.
CT scan
CT scan is also one way to detect this problem. In this test, the information of the problem is known more accurately.
ultrasound
Apart from this, if we talk, the method of ultrasound can also be adopted to detect pleural infusion. In this, liquid can also be removed for the test through a needle in the pleura space of the patient.
How dangerous is this disease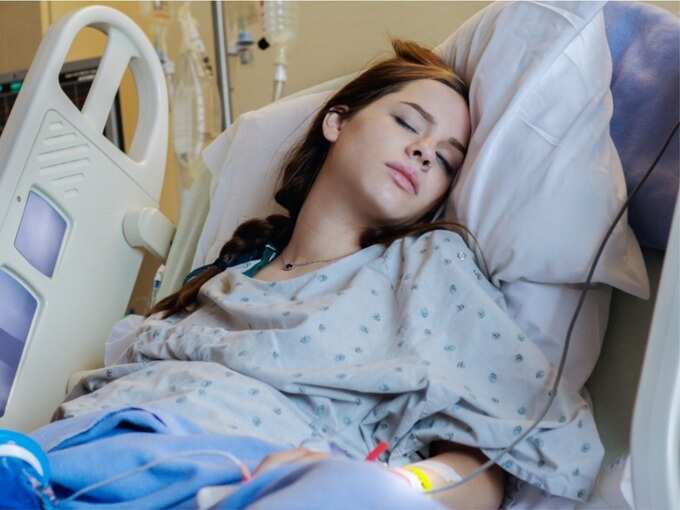 Risk factors include uncontrolled high blood pressure, left heart dysfunction, valvular disease, kidney failure, low protein due to chronic disease, and general debility. The disease can be diagnosed through chest X-rays and CT scans. is.